Soundscape Products
Genesis Advanced Technologies


Their new website is: http://www.genesisloudspeakers.com/
Who is Genesis Technologies?


The brain child of Mr. Arnie Nuddel (Co-Founder of Infinity), Genesis was just what it's name implies; The rebirth of an idea. To go beyond the confined imagination of his previous company, now owned by Harman International. Arnie has torn down the pre-conceived ideas that came before to create the ultimate in speaker systems. Today, Arnie Nudell continues to refine the vision of recreating live music in the home environment by constantly rethinking the basics; how time and space significantly affect what we hear; how exotic materials and configurations can affect enclosure and transducer performance; and how the sound of a live classical concert differs from the sound from any loudspeaker he has ever heard.
The Genesis line of speakers are faster, cleaner, and more beautiful. They defy description in their ability to recreate music on a life-like scale. You need to listen for yourself. Once you have you too will be a believer. This is more than a speaker company, it's almost a religion.
Genesis is world renowned for bringing maximum performance, top quality, and beauty into the home of the audio connoisseur. Like the Phoenix, Genesis has been reborn to continue its reign as the company with the distinctive and enviable position of creating "The Most Desirable Loudspeakers in the World". The new Genesis Advanced Technologies is here with greater financial strength, improved reliability, sharper customer focus and a wider selection of loudspeakers for the discriminating listener.
---

How much are the Genesis Speaker Systems?
Speakers and Home Theater:
Genesis 1 (System)

Genesis 5 (Pair)
Genesis 5C (Each)

Genesis new 6.1 (Pair)
Genesis new 6.1e (Pair)
Genesis new 6.1c (Each)
Genesis new 6.1sr (Pair)
Genesis new 6.1mp (Pair)

Genesis new 7.1c (Each)
Genesis new 7.1p (Each)

Genesis 928 Black (Each)
#Replacement for the Stereophile Guide to Home Theater -AAA Rated model G-900
*These prices include free delivery anywhere in the low 48 states. (Each)
---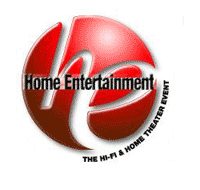 We had great success at HE2003 June 5-8, 2003 at the Westin-St. Francis in the heart of downtown San Francisco
We showed the New Genesis 6.1 5.1 Speaker System with the McCormack MAP1 and the Theta Dreadnought. Some attendees waited upto an hour to get into the room. I'm happy to say it was the "E" ticket ride for the entire show. I never saw so many happy faces. We now have the 6.1's set up in our store, so plese come and listen for yourself.
Co-showing with Genesis are McCormack Audio, Teac with their incredible Esoteric DV50 reference SACD/DVD audio/video player (previously shown only in Japan!), Theta Digital with the Casablanca II processor and Dreadnaught II multi-channel power amplifier, and Bruce Moore stereo amplification, all connected with Cardas Golden Reference cables.
---
---
We accept



over the phone or by E-mail.
---
ORDERING BY PHONE
If there is no authorized dealer in your area you can order directly from Soundscape..
(707) 337-3355
Monday - Friday 12:00 AM - 5:00 PM (PST)
---
Last Update: December 21, 2017
---


Audio & Video
4340 Secretariat Way, Roseville, CA 95747
Phone 707- 337-3355
:marc@soundscapeav.com



E-mail Soundscape