Soundscape Product Listing
---

S Series Speakers
---
Now in on display from Usher:
The NEW BE-10!
---
S-520
Soundscape Price:$500/pair in Gloss Black, Gloss White, Gloss Red, Gloss Yellow, Mat Black or Birch.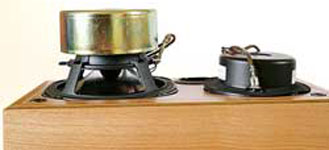 Two-way bookshelf mini-monitor with extraordinary tonal balance and dynamics. • The S-520's finish is unrivaled at its price point. Cabinets are made of MDF and covered in solid birch wood veneer. Speaker edges are beveled to give the S-520 very refined cosmetics. • Speaker terminals are solid brass. • Polypropylene woofers • Silk dome tweeters
SPECS:
Chris Martens chose the Usher S-520s for the TAS recommended $1500.00 budget system. Also, look for upcoming reviews in Stereophile and The Sensible Sound for the S-520s and the R-1.5 amplifier respectively.
---
S-525 Center Speaker
Soundscape Price:$480/Each in Gloss Black or Birch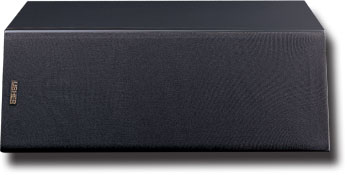 Designed for those wanting surround sound pleasure, the S525 is the perfect match for the Usher 520 series of bookshelf speakers. Voiced to partner them with the emphasis on vocal reproduction. Attention to detail you expect from a company like Usher Audio.
SPECS:
2 Way System: 1.25" UA025C-15 tweeter and 5" KSW2-5029E mid bass

Sensitivity 88dB @ 1watt/1m

Frequency Response (-3dB): 50Hz - 20Khz

Crossover Frequencies 3.2Khz

Dimensions (wxdxh) 60cm x 29.5cm x 18cm --24.5" X 11.5" X 7"
---
Our Business Hours are:
Monday - Friday 11am to 7pm Pacific Time
Saturday 12pm to 5pm.
We are closed on Sunday!
---
We accept



over the phone or by E-mail.
---
ORDERING ONLINE
click here!
ORDERING BY PHONE
If there is no authorized dealer in your area you can order directly from Soundscape with a 10-day, satisfaction, money-back guarantee.
(707) 578-4434
---
EXTENDED WARRANTY INFORMATION
---
CLEARANCE SALE
---
Last Update: June 23, 2018
---


4340 Secritariat Way
Roseville, Ca 95747
Phone/707-578-4434
marcs@sounundscapeav.com