Soundscape Product Listing
---

Stereo Electronics
---
Usher P-307
Soundscape Price: $2,280
The P-307 possesses both passive as well as two pairs of active outputs, if you want to bi-amp a system this is the pre amp for you. The attention to details isn't just in the output stage, offering 8 sets of inputs as well as a tape monitor and phono inputs (not half bad either) this pre amp is going to change the way you regard High Fidelity audio equipment.
To protect those fragile audio signals from the vagaries of a AC supply the P-307A pre amp comes as standard with a regulated separate DC power supply. Ensuring the high quality electronic components have a chance to perform at their best, without the need for you to invest in expensive mains conditioning equipment.
Technical Specification
Impedance 47 kohms

Frequency Response 20Hz - 20KHz

Signal to noise ratio 105dB

Input 2.34V

Weight 40Kgs

Dimensions 43 x 28.8 x 7.7cm
---
R 6.0
Soundscape Price: $3,240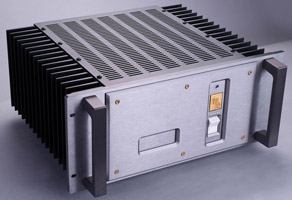 The R-6.0 is a high current 6-channel amplifier for the most demanding home theater applications. Pair with the DV-9 below or your favorite processor for a system that will provide you with exception sound in both home theater and 2-channel music listening.
Technical Specification
Power output: 125w x6 Load 8 ohm mono: 134 w Load 6 ohm mono: 169 w Load 4 ohm mono: 228 w Load 2 ohm mono: 275 w
Freq. Response: 20Hz - 20kHz
THD: <.05%
Input Impedance: 47k ohms
Weight: 80 lbs. s
---
Our Business Hours are:
Monday - Friday 11am to 7pm Pacific Time
Saturday 12pm to 5pm.
We are closed on Sunday!
---
We accept

over the phone or by E-mail.
---
ORDERING ONLINE
click here!
ORDERING BY PHONE
If there is no authorized dealer in your area you can order directly from Soundscape with a 10-day, satisfaction, money-back guarantee.
(707) 578-4434
---
EXTENDED WARRANTY INFORMATION
---
CLEARANCE SALE
Last Update: June 23, 2018
---


4340 Secritariat Way
Roseville, Ca 95747
Phone/707-578-4434
marcs@sounundscapeav.com