Soundscape Products
---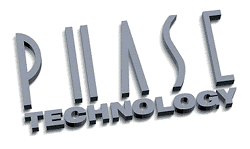 PC Series
Subwoofers
Ci Series
All Terrain Series
---
The Velocity Series

Advancing the art and science of speaker design and construction.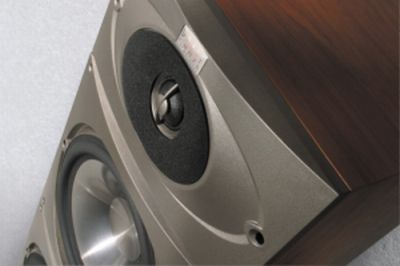 One look at Velocity and it's clear: Phase Technology has redefined the standards for speaker engineering, with new drivers you have to hear to believe, inside cabinets shaped as fine as their sound.
The patented Soft Dome Tweeter gives Velocity its silky-smooth and defined high frequencies, and is a perfect complement to the VTD™ Vapor Deposited Titanium Woofer. Starting with injection-molded polypropylene cones, a process called vapor deposition forms an ultra-light layer of titanium on the driver's surface. This layer helps produce an exceptional smooth and extended mid range, not to mention that it looks as dazzling as it sounds.
The new one-piece Uniframe speaker basket/baffle assembly forms a surface layer of a rigid, three-part platform that eliminates the transmission of vibration. It combines the woofer basket with the mid-section of dense, highly damped, viscous foam, and a base layer of MDF for unsurpassed clarity.
Velocity's floor-standing towers offer enhanced detail with bi-wireable drivers, and include floor spikes. Every speaker cabinet is computer-analyzed to further reduce unwanted vibration through heavy bracing and varying wall thickness. The Velocity Series includes Phase Technology's most distinctive signature feature Absolute Phase™ Crossover, a processing technology that gives listeners the same soundstage no matter where they sit in a room.Even with speakers at different heights and varied positions throughout a room, all movies soundtrack and music selections maintain total clarity, imaging accuracy and even tonal balance. And our Low Level Linearity guarantees the treble and bass won't lose definition or proportion, even at low background volumes.
10- Year Speaker Warranty - Amplifiers 3-Year Warranty (see warranty for details)
---
V-6
V-8 / V8 System
V-12 / V12 System
V-Surround
HV-81
HV-1000 II
HV-1200 II



---
ORDERING ONLINE
click here!
ORDERING BY PHONE
If there is no authorized dealer in ytheir area you can order directly from Soundscape with a 10-day, satisfaction, money-back guarantee.
US and Canada, 1-800-450-HIFI (1-800-450-4434)
Outside the US and Canada, (707) 578-4434
Monday - Friday 11:00 AM - 7:00 PM (PST)
Fax: (707) 578-4436
---
Last Update: July 21, 2010
---


1044 Fourth Street, Santa Rosa, CA 95404
Phone/Fax 707-578-4434 or 800-450-HIFI
marcs@sonic.net