Soundscape Products
---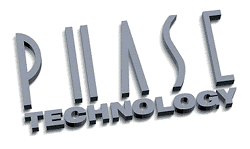 PC Series
Subwoofers
Ci Series
All Terrain Series
---
The Power Series:
Powered Subwoofers work in combination with smaller speakers to create powerful music systems that rival the performance of traditional large box speakers while taking up a fraction of the space. The impact a powered subwoofer creates during playback of digital and analog sources is so dramatic, it can actually set the entire mood of the movie viewing experience. Their engineers pay particular attention to the character of the bass, always careful to maintain control of the woofer to insure the bass reproduction is tight and well defined. We carefully design high current amplifiers that don't run out of power during the most demanding effects found in today's blockbuster action thrillers. Take the challenge, try a Phase Technology subwoofer in their music or theater system.

---
CLEARANCE SALE
---
Call for Current Pricing
---
We accept



over the phone or by E-mail.
---
ORDERING BY PHONE
If there is no authorized dealer in your area you can order directly from Soundscape.
(707) 578-4434
---
Last Update: December 25, 2017
---


Audio & Video
4340 Secretariat Way, Roseville, CA 95747
Phone 707- 578-4434
marc@soundscapeav.com



E-mail Soundscape