Soundscape Products
---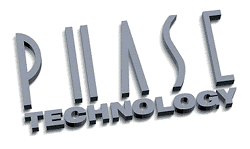 Custom Install Series:
Meant to be heard... not seen! The CI Series of Custom Installation products provide the high level of definition and clarity that was only previously attainable from free-standing box type speakers. We introduced our first "in-wall" speaker in 1986 with the innovative toggle type mount.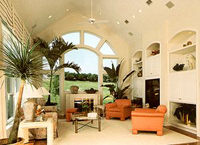 Today's CI series, with the patent pending "Channel Clamp" bracket system is evidence of our commitment to our original directive; that every Phase Technology in-wall speaker produce the same high level of performance that our bookshelf speaker systems provide, or we won't build them. We quickly realized that the only way to achieve the same level of performance was to use the same variable axis soft dome tweeters, solid piston woofers and Absolute Phase crossover design's utilized in the award winning Premier Collection and Teatro speakers.
So, that is exactly what we did! Don't miss the newest CI product - the "Spacia." You'll have to look closely, because it is almost invisible!
---
Inwall Speakers
CI-10 VIII

CI-20 VIII

CI-40 VIII

CI-60 VIII

CI-72 VIII

CI-70 VIII

P-200 Amplifier

IW-100 Subwoofer

IW-200 Subwoofer*
Recommend enclosure IW-EB200

CI-Surround

CI-110 II

Rough-in Kits
Ceiling Speakers
---
Subwoofers
Ci Series
All Terrain Series
---
CLEARANCE SALE
---
Call for Current Pricing
---
We accept



over the phone or by E-mail.
---
ORDERING BY PHONE
If there is no authorized dealer in your area you can order directly from Soundscape.
(707) 578-4434
---
Last Update: December 25, 2017
---


Audio & Video
4340 Secretariat Way, Roseville, CA 95747
Phone 707- 578-4434
marc@soundscapeav.com



E-mail Soundscape