Soundscape Product Listing
---

Vincent
Hybrid Mono Amplifier SP-T100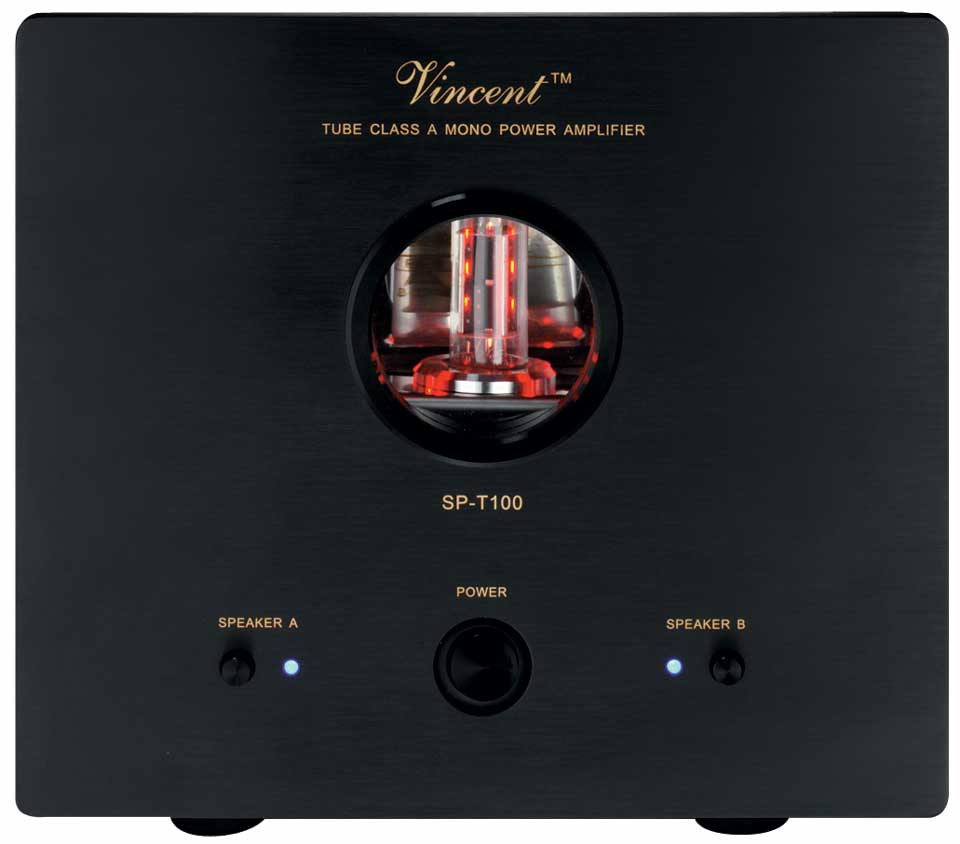 Soundscape Price:$2,499.95 /pair
It looks great and sounds as good as it looks., STEREOPLAY's verdict: Top Class with outstanding price-performance ratio. The SP-T100 is a hybrid mono block with tubes in the input stage where voltage is amplified. The power output Amplifier circuitry works without feedback.
The results are: "Gigantic! Marvellous, rock-solid basses, most beautiful sound colours and a brilliant soundstage for a budget price."
(STEREOPLAY 07/2003)
Technical Details
Frequency range: 20 Hz – 20 kHz +/- 0,5 dB
Nominal output power Class-A 8 Ohm: 10 Watt
Nominal output power RMS 8 Ohm: 100 Watt
Nominal output power RMS 4 Ohm: 200 Watt
Input sensitivity: 1,3 V Total harmonic distortion: < 0,1 % (1 kHz, 1 Watt)
Signal-to-Noise Ratio: > 97 dB Input Impedance: 48 kOhm
Mains supply: 230 V/50 Hz
Inputs: 1 x RCA Outputs: 2 x 2 speaker terminals
Dimensions (W x H x D): 210 x 195 x 380 mm
Weight: 15 kg
Color: black/silver
Tubes: 1 x 6Z4; 1 x 6N6; 1 x 6DJ8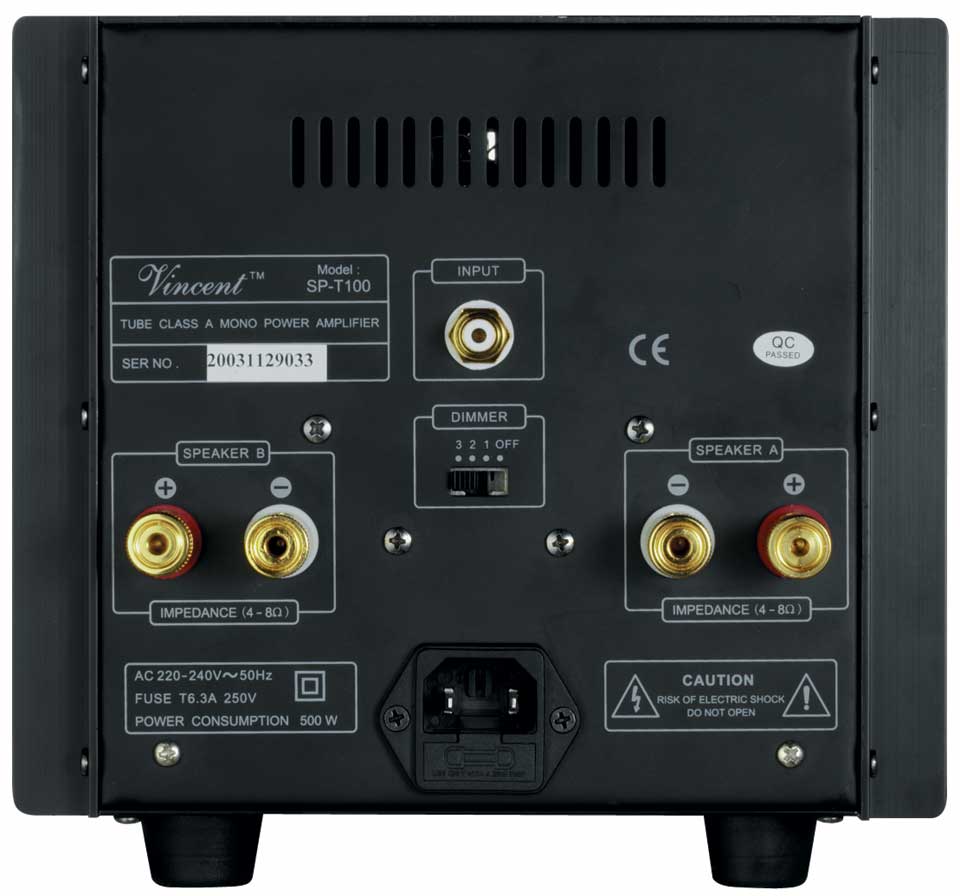 ---
Extended Warranties Available!
---
Last Updated: June 12, 2006



ORDERING ONLINE
click here!
ORDERING BY PHONE

If there is no authorized dealer in your area you can order directly from Soundscape.

US and Canada, 1-800-450-HIFI (1-800-450-4434)

Outside the US and Canada, (707) 578-4434

Monday - Friday 11:00 AM - 7:00 PM (PST)

Fax: (707) 578-4436
---
---


1044 Fourth Street, Santa Rosa, CA 95404
Phone/Fax 707-578-4434 or 800-450-HIFI
marcs@sonic.net