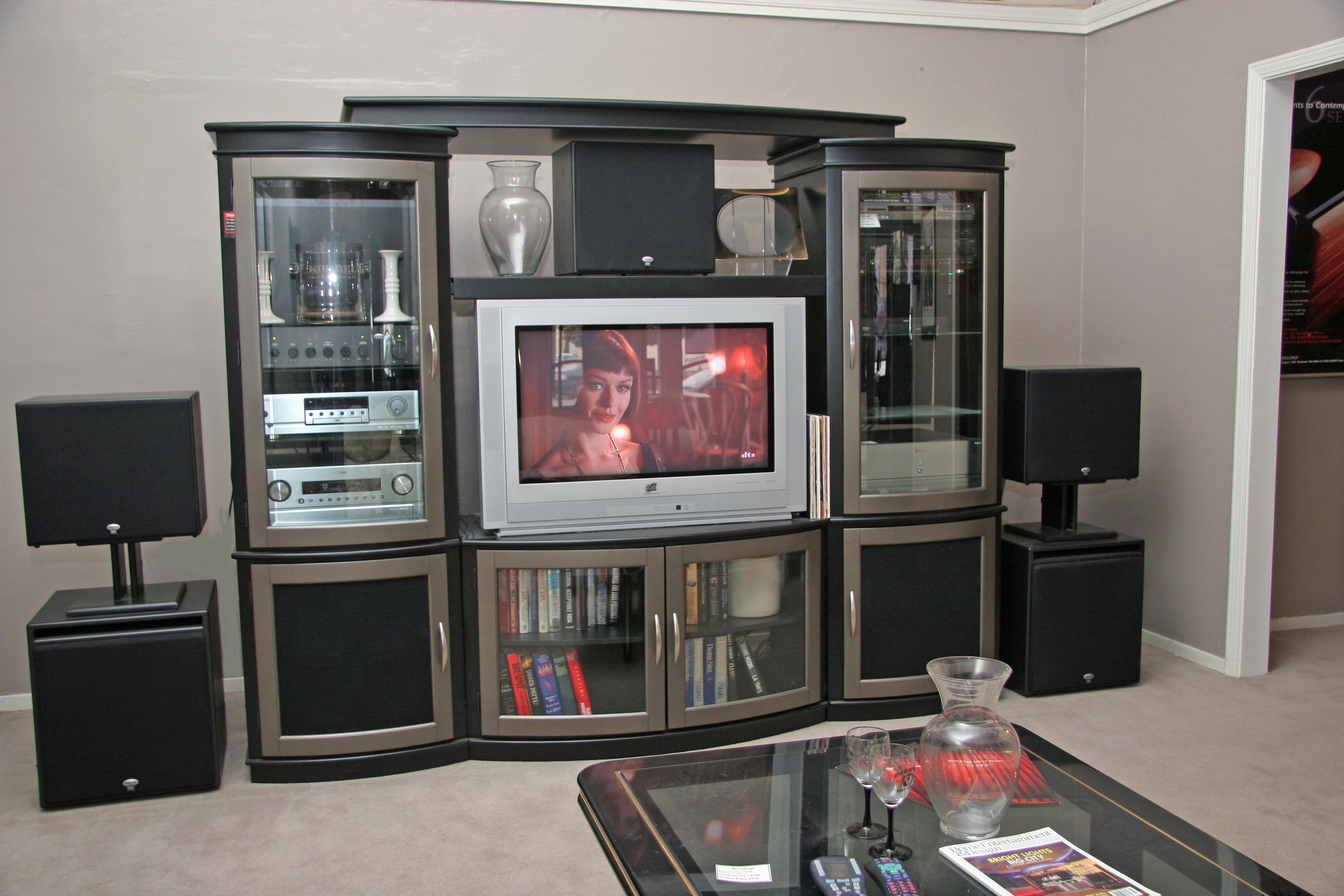 Encore Blackhawk Cabinet, Klipsch THX Ultra Speaker System, Sherwood Newcastle P-965, A-965, VC-765T, D-480T and Dish 34" HDTV TV/Monitor.
Soundscape System Price: $17,470

---
Main Soundroom #1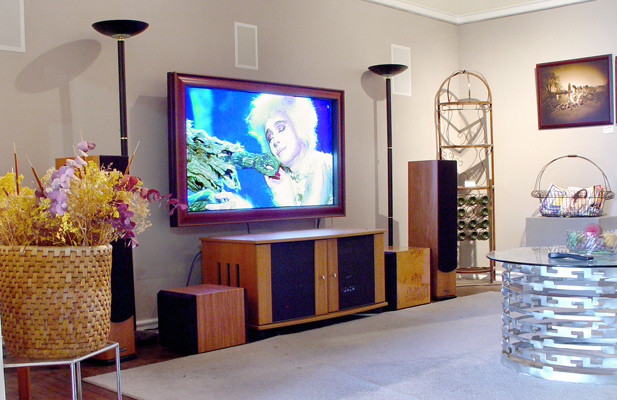 Salamander U-22 Cabinet, Earthquake Saturn Speaker System, Sherwood Newcastle R-863 Receiver, Denon DVD-2800 and NEC 61" HDTV Plasma Monitor with Aristos Frame. Also Shown Earthquake Burl 12 Subwoofer and Russound Inwall speakers.
Recently we move some things around and now: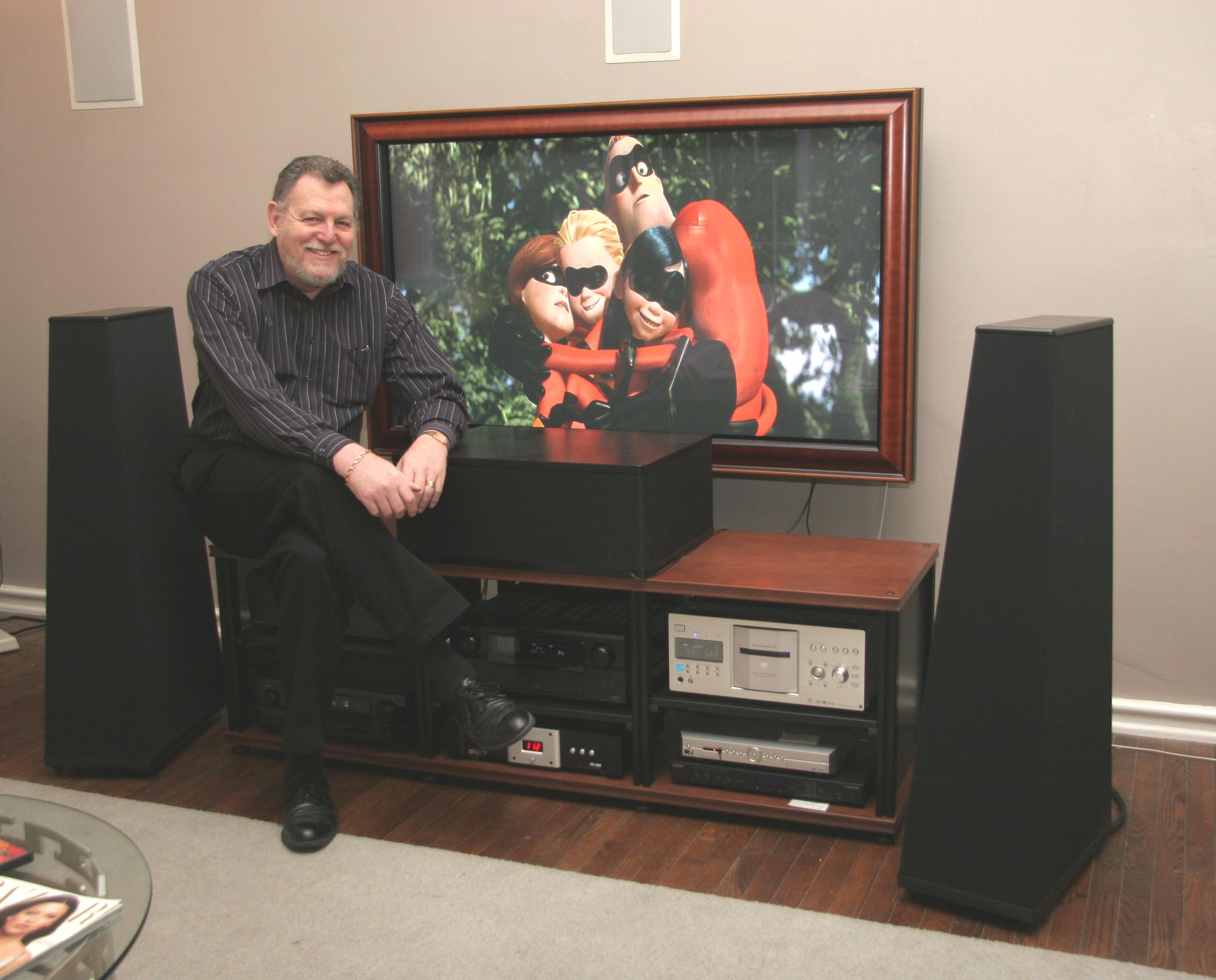 We have the Salamander rack with a Denon AVR-4806 driving Vandersteen Quatros, with the Vandersteen Ref 5 Center and rears.
We also set up a Control 4 system controller with media server, a 400 disc DVD from Sony ES, and High Def Sat receiver from DSS.
---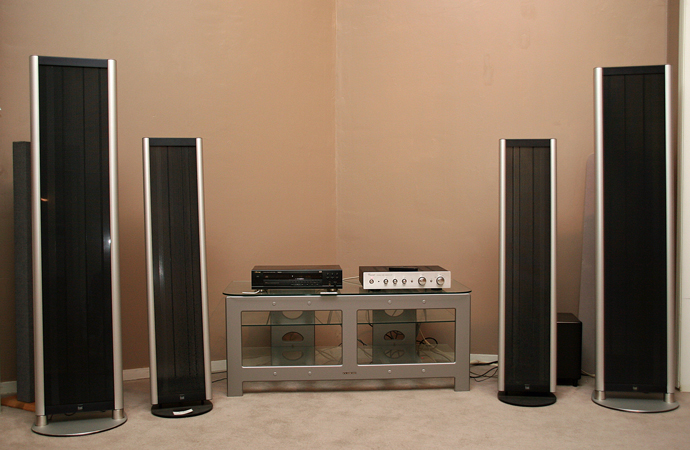 Final 400i and 600i with Vincent Integrated Amp.
---

Soundroom #3
Featuring: Rogue Atlas and Tempest with Klipsch La Scallas
Our Alley Sound Area.
Featuring: Usher BE-10, a Genesis I-60, and Vincent Tube Hybrid CD player.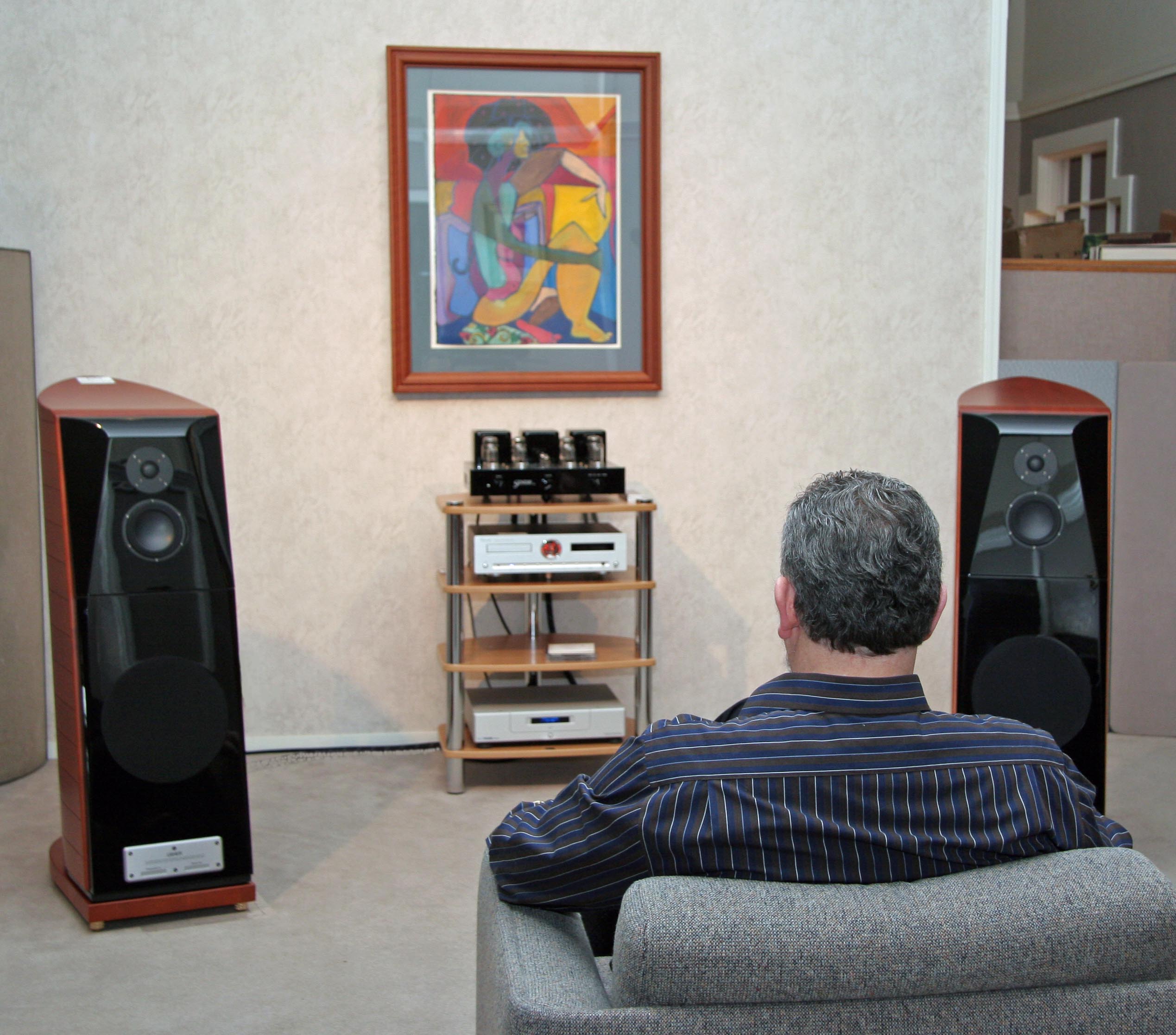 ---
High End Soundroom #4

Featuring: Rouge Audio, Antique Soundlabs, McCormack Audio, Usher Speakers, Vandersteen Speakers and Meadowlark Speakers.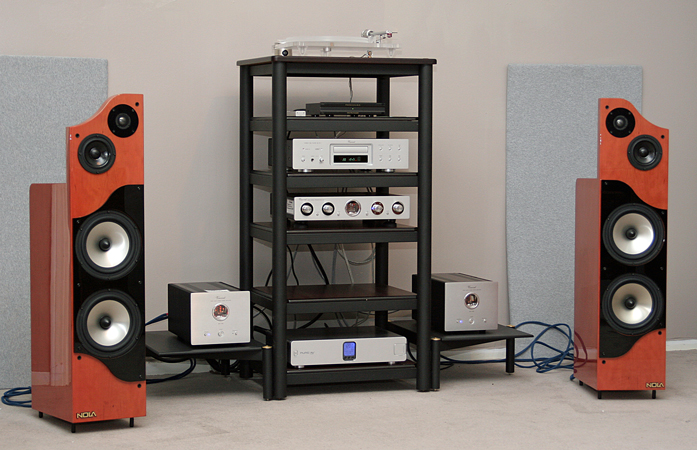 Nola Viper IIA, With Vincent Tube Hybrid Electronics.
---
Soundroom #5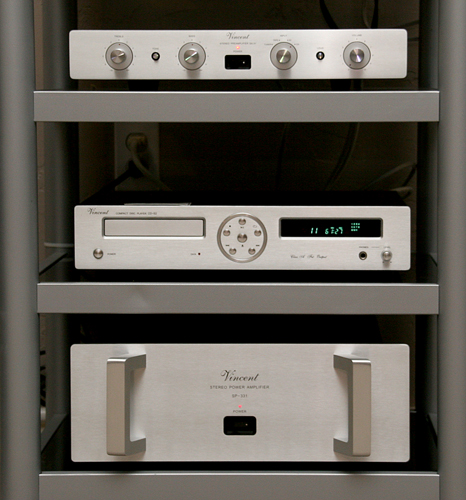 ---

Marc on the phone with a customer.
---

Soundroom #9
---

Soundroom #10
Featuring: Sherwood Newcastle R-865, VC-765T DVD and Usher CP-6311 speakers.
---
---

ProSound Area
Featuring: Numark, Stanton, Nady, Pyle, Oddesey and GLI.
---

Accessories Area
Featuring: Tara Labs, Apature, and Kimber Kable
---

Our Service Department.
---
It is possible to get HD for FREE!
Even if your 90 miles from the nearest station.
This is Rafael our lead installer on a customer's roof in Cazadero, California. We got 29 digital channels most of them in HD.
Good Work Rafael!

---
More coming Soon!
---
We now offer 90 Days Same As Cash (SAC) 365 days a year !
Come in and ask us about it.

---
Our Business Hours are:
Monday - Friday 11am to 7pm Pacific Time
Saturday 12pm to 5pm.
We are closed on Sunday!
---
Extended Warranty
---
We accept



over the phone or by E-mail.
---
ORDERING ONLINE
click here!
ORDERING BY PHONE
If there is no authorized dealer in your area you can order directly from Soundscape with a 10-day, satisfaction, money-back guarantee.
US and Canada, 1-800-450-HIFI (1-800-450-4434)
Outside the US and Canada, (707) 337-3355
Monday - Friday 11:00 AM - 7:00 PM (PST)
Fax: (707) 578-4436
---
Last Update: January 25, 2012

---


1044 Fourth Street, Santa Rosa, CA 95404
Phone/707-337-3355 or 800-450-HIFI
marcs@sonic.net