Soundscape Product Information
---
The Rogue Tempest Integrated Amplifier
Discontinued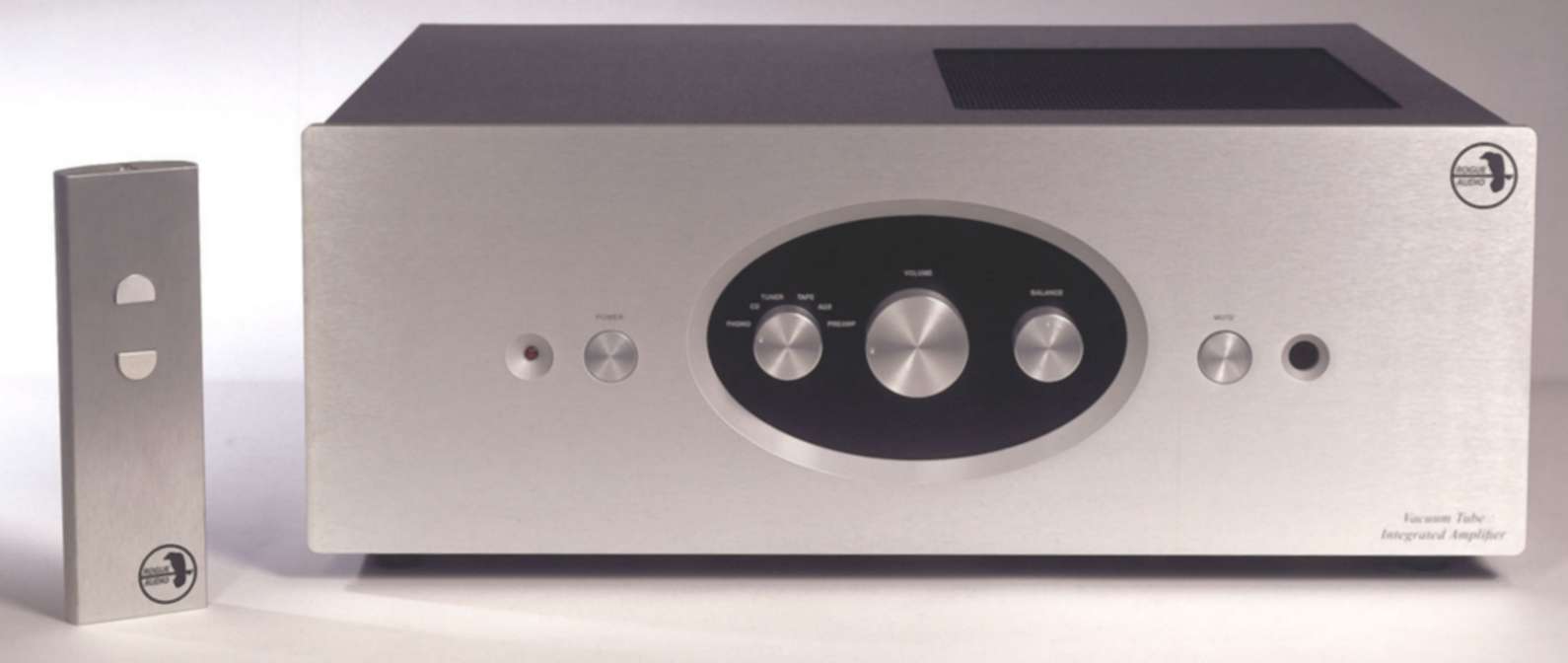 Dynamic, transparent, and profoundly musical, the Rogue Tempest sets a new standard for integrated amplifiers. Utilizing sophisticated circuitry borrowed from our most advanced designs, the Tempest is able to outperform separates costing far more than this single box design. And with 90 watts of pure tube power, this integrated is capable of realistic volume levels that will rival the clarity and presence of the original performance.
While the Tempest is a near flawless stand alone amplifier, its flexible design has been engineered to expand as your system requirements grow. An optional preamp-in feature allows you to add an external preamp, while the active output allows for the addition of another power amplifier or powered subwoofer. The metal remote further adds the convenience of remote volume operation.
---
Rogue Audio...An intelligent indulgence
---
General Features:
Ultra-wide bandwith output transformers
Massive high storage power supply
Matched quad output tubes
User selectable 4 or 8 ohm output taps
User selectable triode or ultralinear output
(4) KT88, (2) 6SN7, (2) 12AX7 tube complement
6 inputs (phono*, CD, tuner, tape, aux, preamp)
*External phono stage required
Active outputs for subwoofer or biamping
Matched aluminum faceplate
Alps volume and Noble balance control
Heavy-duty gold plated RCA connectors
Heavy-duty gold plated binding posts
All precision components
Heavy (2 ounce) copper circuit board
Metal remote volume control
Fully tested, burned-in, and auditioned
Integral tube cage - Detachable IEC power cord
Entirely designed and built in the USA
3 year limited warranty (6 months on tubes)
SPECS:
output power: 90WPC minimum
THD: <0.1% typ., <1% at rated power
frequency response: 20Hz - 20KHz at peak output,
10Hz - 100KHz at 10 watts
input sensitivity: 1.0V RMS
dimensions: 18" W x 15¾" D x 7" H
weight: 60 lbs
shipping weight: 65 lbs
power requirements: 120V/240V
50/60Hz Specifications subject to change without notice
---
©Copyright 2001 Rogue Audio, Inc.
---
CLEARANCE SALE
---
Call for Current Pricing
---
We accept



over the phone or by E-mail.
---
ORDERING BY PHONE
If there is no authorized dealer in your area you can order directly from Soundscape.
(707) 337-3355
---
Last Update: January 2, 2018
---


Audio & Video
4340 Secretariat Way, Roseville, CA 95747
Phone 707- 337-3355
marc@soundscapeav.com



E-mail Soundscape