Soundscape Product Information
---
Mini-Mite Mono Amp
Discontinued

Mini-Mite Mono Amp " It's astonishing what you canhave for $1000/pair: a beautifully made pair of hand-wired,
hand-built tube amplifiers, whose only limitation is a modest amount of power." Sam Tellig, Stereophile,March 2001.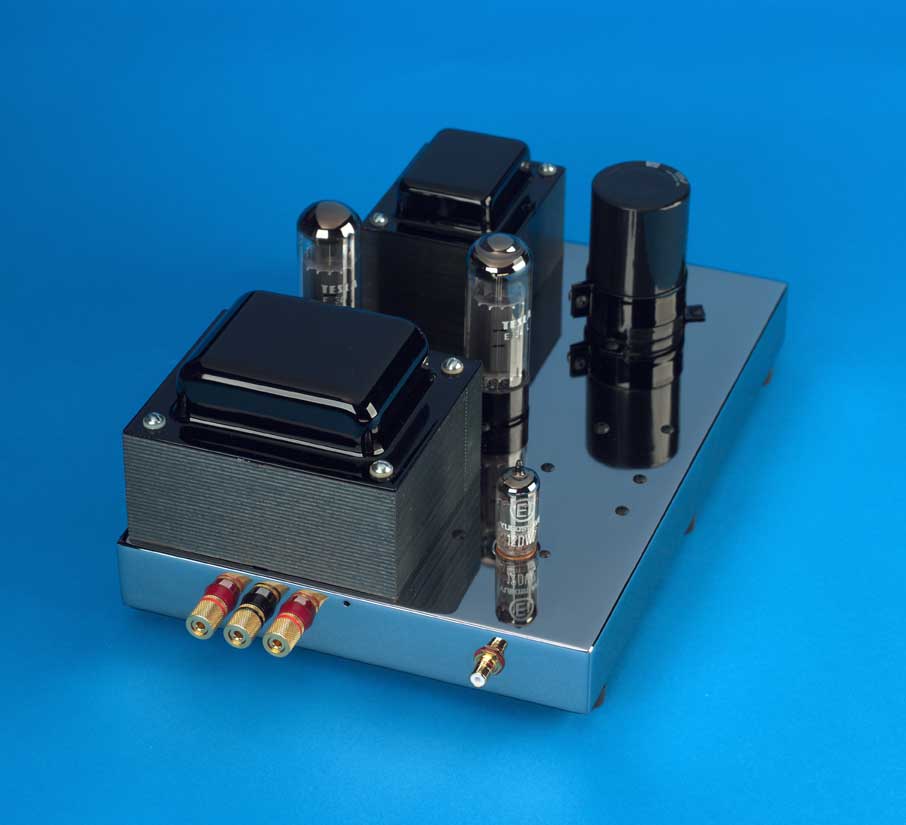 The Mini-Mite exemplifies Quicksilver's design philosophy--simplicity and affordability. Matched pairs of EL34, KT90, KT88, KT77, KT66, 6550 or 6L6 output tubes can be used with no adjustments, and the output tubes are self-biasing. The power supply has over 100 joules of storage and the power cord now has an IEC connector.
The Mini-Mites provide the famous Quicksilver midrange in a lower power package. 25 watts into 4 or 8 ohms.
Specifications
---
CLEARANCE SALE
---
Call for Current Pricing
---
We accept



over the phone or by E-mail.
---
ORDERING BY PHONE
If there is no authorized dealer in your area you can order directly from Soundscape.
(707) 578-4434
---
Last Update: December 25, 2017
---


Audio & Video
4340 Secretariat Way, Roseville, CA 95747
Phone 707- 578-4434
marc@soundscapeav.com



E-mail Soundscape