Soundscape Product Information
---
Mid Mono Amp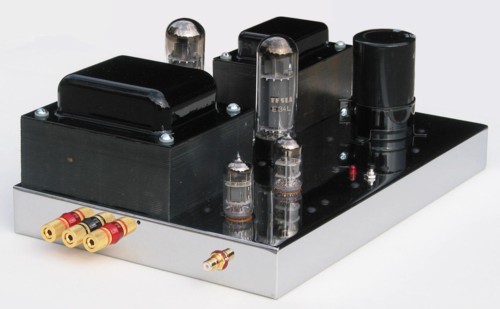 Quicksilver's new Mid Mono amplifier is a big brother to the Mini Mite. Like the Mini Mite, it is completely hand-wired and can use many different output tubes; but the Mid Mono has twice the power output, a shiny chrome chassis and five-way gold-plated binding posts.
Setting the bias is very simple: one screwdriver control and an LED indicator. Power is 50 watts with EL34s; 55 with KT88s; and 60 with KT90s.
Specifications
Power Output 50 watts into 4 or 8 ohms
Power Bandwidth 13 Hz to 100 KHz
Peak Power 100 watts
Input Sensitivity 1.25 volt
Input Impedance 100 Kohms
Tube Complement 2 x EL34s, 1 x12AX7, 1 x 6922
Chassis - Chrome, Transformer - Carbide Black
Dimensions 5 1/2"H, 14.5"D, 9 1/8"W
Weight 28 lbs. each U.S.
Shipping weight 32 lbs.
Warranty 3 years parts and labor Tubes 90 day
Soundscape Price with EL34s $1895/pair.
Price includes free freight anywhere in
the contiguous United States.
California residents please add 8% sales tax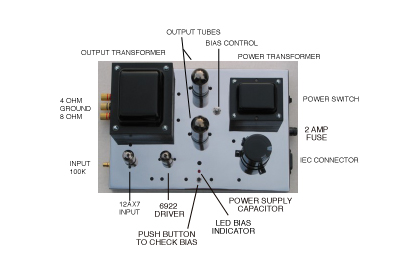 Tubes 90 days
---
CLEARANCE SALE
---
Call for Current Pricing
---
We accept



over the phone or by E-mail.
---
ORDERING BY PHONE
If there is no authorized dealer in your area you can order directly from Soundscape.
(707) 578-4434
---
Last Update: December 25, 2017
---


Audio & Video
4340 Secretariat Way, Roseville, CA 95747
Phone 707- 578-4434
marc@soundscapeav.com



E-mail Soundscape